Introduction
PSC SOLAR UK is one of the leading suppliers of 50kVA, 360V inverters in Nigeria. Our inverters are designed to meet the needs of both homeowners and businesses.
We offer our inverters at the best price in the market and we also provide a 1-year warranty on all our products.
In this article, we will provide you with all the information you need to know about our 50kva 360v inverters, including their features and specifications.
The 50kva, 360v inverter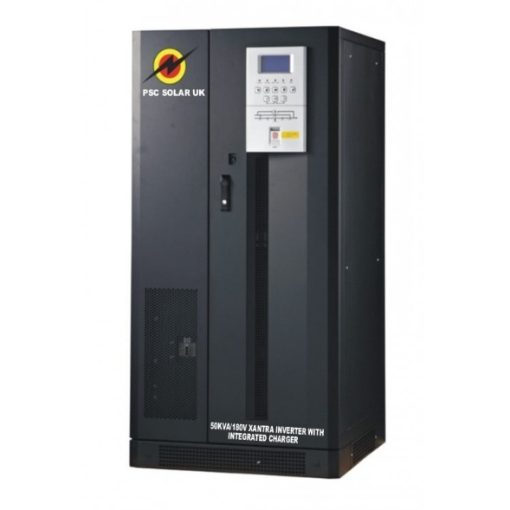 You're looking for the best price on a 50kva 360v inverter, and you've come to the right place. We've got the lowest prices in Nigeria, and our inverters are of the highest quality.
Why choose a 50kva 360v inverter? Because it can power a large home or office, and can handle up to 360 volts. And because we're the best in Nigeria, you can be sure that you're getting a quality product at the best price.
Why Is the 50kva 360v Inverter the Best Price in Nigeria?
There are a few reasons why the 50kva 360v inverter is the best price in Nigeria. First, it's a high-quality product that has been tested and proven to work well. Second, it's a versatile inverter that can be used for a variety of applications. And lastly, it's affordably priced, making it a great value for your money.
What Are the Benefits of Using a 50kva 360v Inverter?
There are many benefits of using a 50kva 360v inverter. Here are some of the most important ones:
1. It gives you the ability to generate your own solar power.
2. It helps you reduce your energy bills.
3. It provides a backup power source in case of a power outage.
4. It's an eco-friendly way to power your home.
How to Install a 50kva 360v Inverter?
Before you can install your 50kva 360v inverter, you must first understand the power requirements of your home. The inverter must be able to handle the entire load of your home, so you'll need to calculate the wattage of your appliances and devices.
Once you have that information, consult with a qualified electrician to determine the best location for your inverter and how to safely run the wiring. Be sure to factor in the cost of installation when budgeting for your solar power system.
What Are the Care and Maintenance Tips for a 50kva 360v Inverter?
Now that you have a 50kva 360v inverter, it's important to know how to take care of it. Here are a few tips:
– Always use a qualified electrician to install your inverter and solar panels.
– Keep your inverter dry and clean.
– Never cover the inverter with anything that will block the airflow.
– Make sure the inverter is properly grounded.
– Never overload the inverter or run it for long periods of time at full capacity.
How Long Does a 50kva 360v Inverter Last?
The lifespan of a 50kva 360v inverter largely depends on how often it's used and the type of environment it's in. In general, they should last for around 10 years if they're used regularly. However, if they're only used intermittently or are stored in a particularly humid or dusty environment, then their lifespan will be shorter.
Conclusion
At PSC SOLAR UK, we are committed to providing the best prices for our 50kva 360v inverters in Nigeria. We have a wide variety of inverters to choose from, all of which are designed to meet the highest European standards.
We offer a variety of payment plans, and our team of experts are available to help you select the perfect inverter for your home or business. Contact us today for more information on our 50kVA 360V inverters.
About Author