How Long Do Solar Panels Really Last?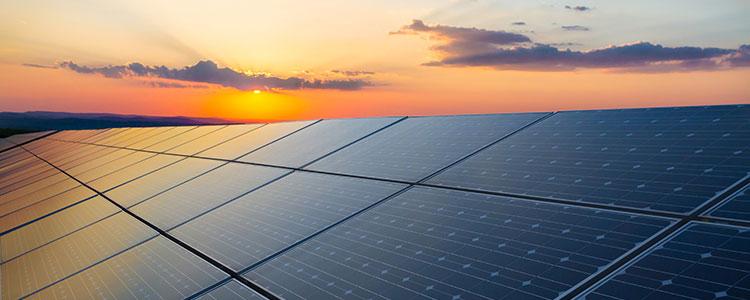 The Life Expectancy of Solar Panels
When you're considering investing in a solar installation, wondering how long home solar panels last is a question that inevitably pops up. To put your mind at ease studies have proven solar panels can last anywhere between 25 to 30 years — or sometimes more.1
However, this doesn't mean the panels on your roof will stop producing electricity after a couple of decades. It just means their energy production will decrease by what solar panel manufacturers consider optimal to meet the average American family's energy needs.
What Is the Solar Panel Degradation Rate per Year?
Solar energy system degradation rates vary depending on the brand, as well as the climate where they're installed. The good news is, recent data has shown modern solar systems are outperforming all expectations.2
According to an analysis by the National Renewable Energy Laboratory (NREL), some premium panel manufacturers offer degradation rates as low as 0.3% per year; and while other brands have higher degradation rates of up to 0.8% per year, that's still a yearly average degradation rate of only 0.5%.
Meaning, even if you get a standard solar panel 25-year warranty period at 0.5% degradation, your solar panels should continue operating at around 88% of their original capacity after this time.3 Not too shabby at all!
Do Solar Panels Require Maintenance?
Modern solar panels are incredibly reliable, yet, they do require proper caring and cleaning to stay in top shape to guarantee you receive the most significant solar savings possible during the next 20 to 30 years. So if your solar panels don't experience any physical damage by high winds, debris, or other factors — you can rest easy knowing they'll last you decades. Sunrun does offer a comprehensive solar panel service guarantee that will keep your system in top shape for years to come.
3 Tips to Make Your Home Solar Panels Last Longer
Just like leaving your car sitting outside at the mercy of the elements, it's almost certain solar panels left without maintenance will fall victim to failures. But don't despair. Here are three tips that could add years to the life expectancy of your solar power system.
Tip #1: Team Up with a Trustworthy Solar Provider
The smartest way to ensure your solar panels work long-term is to partner with a well-respected solar installer who offers solid customer service.4 As America's largest dedicated residential solar, storage and energy services company, at Sunrun, we have guided hundreds of thousands of customers through every step of their solar journey, while helping them obtain freedom and control from their electric bills.*
Tip #2: Keep Your Panels Clear of Debris and Other Damaging Materials
When your panels are free from leaves, dirt, pollen, dust, bird droppings and falling branches, this gives them the perfect scenario to generate the highest amount of solar energy possible. You can also read more on how to clean your solar panels today.
In case your panels are obstructed or damaged by any of these elements and you don't have the proper training or equipment to take further action, please contact your solar provider to receive assistance.
Tip #3: Make Sure Your Panels Are Regularly Monitored and Maintained
A healthy solar system is a happy system. Doing routine maintenance checks will help keep your solar system's panel performance, meters and other parts running at maximum efficiency